An Automotive Vinyl Wrap is a graphic or decal that is directly applied onto the surface of any vehicle. Vinyl wraps provide a powerful solution for business advertising and marketing, whether it's for one vehicle or a fleet. These vinyl skins can modify the appearance of vehicles through an endless selection of colours and customization, from accent graphics to full colour changes.
Unlike a paint job, wraps can be applied to the exterior of your vehicle without affecting the original paint of the vehicle.

Perfect solution for leased vehicles
Wraps can be removed from your vehicle without damaging its exterior
Enjoy colours that may not be offered as a factory option
Wraps provide a powerful solution for your business through mobile advertising and marketing. Whether a small company with one vehicle, or a large company with a fleet, wraps offer an effective marketing tool for your business.

Increase brand identity
Increase public awareness of your company
Protect the exterior of company cars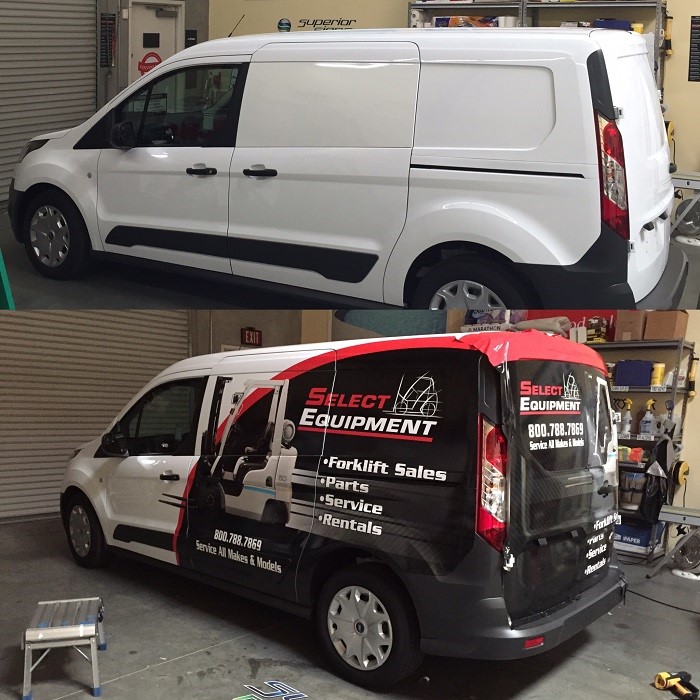 Wraps offer a limitless selection of customization and design options…

Gloss Finish
Satin Finish
Matte Finish
Textures & Patterns
Gradients & Colour Flips
Chrome & Metallic
Reflective Graphics
Customize a package today!
Packages: Vinyl Wraps
Letters & Graphics
Logos & Text
Logos, Text & Partial Graphics
Logos, Text & Full Graphics
Graphic Vinyl

Accents & Stripes
Partial Wraps
Full Wraps

Please call for pricing quote!